Welcome to the Connections Alumni Newsletter
Brought to you by the Bellevue Public Schools Foundation Alumni Association, the Connections newsletter is published quarterly to share reunion information, BPS District news, Foundation updates and much more!
Bellevue East Grad Refuses to be Pawn in the Game of Life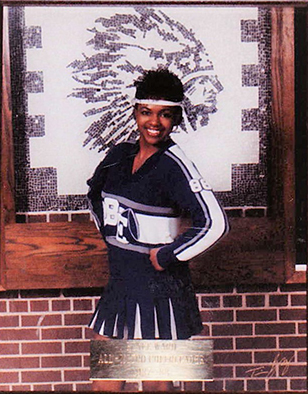 Renee Ventrice wasted no time starting her young-adult life after graduating from Bellevue East High School in 1988. Literally. Within 24 hours of receiving her diploma, Ventrice was on her way to Arizona with nothing but her parent's blessing. A testament to the "I'm going to make things happen for myself" attitude that would be a theme throughout her life.
After a short time out west, Ventrice would follow in her father's footsteps and spend the next six years serving in the navy, something Ventrice says was always on her path. The self-proclaimed "terrible student" was burnt out on school and never desired a traditional college experience. She had actually enlisted before even graduating.
Though Ventrice never favored academia, she has fond memories of her time at Bellevue East, mainly surrounding her passion for cheerleading saying that cheer was a big part of her life. Ventrice earned the title of team captain and all-state cheerleader, in fact.
This adoration can be attributed to both the sport running in her family (her sisters were also cheerleaders at Bellevue East and formerly Bellevue High) and the influence of her cheer sponsor, Rosemary Lucky.
Ventrice was quick to mention Lucky when asked if she had a favorite teacher at East. "Lucky was the person who had the biggest impact on me… she drilled integrity into my head and really believed in the comradery and the sisterhood of cheerleading. I didn't always like her, but I always loved her." Ventrice jokingly states.
Read more about Ventrice and learn how she started her award-winning business in the wine industry, Cork & Keg Tours.
Article and graphic submitted by Bellevue East journalism student Rylee Craig.
Originally featured in the Tom Tom and online at www.thechieftainspear.org.
Musical Magistery: Turning a Love for Music into a Career of High Notes
Marjorie Simons-Bester graduated from Bellevue Senior High in 1975. In high school she was involved in vocal groups such as the Belle-aires and mixed chorus. Simons-Bester also participated in the school musicals. A lot has changed Bellevue East since Simons-Bester time in high school.
"We had so much pride back then. We were top in everything...music, theatre, forensics, journalism, athletics, art. During this time period there were so many students enrolled at Bellevue Senior High School, that we couldn't all fit into the building at the same time, so we attended in split shifts."
Right now Simons-Bester is working at Bellevue East as the vocal music director. She has been working here for 29 years. From a young age she knew that she wanted to teach music.
"I said to my high school director that when he retires I would like to take his place if he thinks I am good enough and if I am ready, and I did," Simons-Bester said.
Simons-Bester says that she chose to work at East because she loves the community support and students here. She also loves the work ethic of her students as well as her ability to share diverse types of music with them.
"There is a sense of family that we try really hard to maintain down in the A wing," Simons-Bester said.
Simons-Bester has contributed much of her talent to the Bellevue East music department. She has helped create many different programs at East.
"I got to start the show choir, the music history class, freshmen choir, and mixed chorus. I even have students who are now my colleagues - which is awesome," Simons-Bester said.

Around the World in Three Days: 2005 Bellevue West Grads Shares His Experience as an International Airline Pilot
Justin Patton-Rynders is a consultant and co-founder at Airline Pilot Careers (APC) as well as a First Officer at a legacy airline. Justin has filled many roles in the aviation industry including pilot mentor, ground and flight instructor, pilot recruiter and interviewer, as well as Captain Line Check Airman. He is a 2005 graduate of Bellevue West High School, and class of 2009 graduate at the University of North Dakota. In his recent APC blog post Patton-Rynders shares his interesting and impressive experience as an international airline pilot.
Girls Swim Team 1977
In 1977, the Girls Swim Team finished the season with a whopping 14-1 record, raising their overall record to 41-3. This means the team lost ONLY three meets in its five years of existence. Girls' swim coach, Coach Heckel, would be transferred to the new high school, Bellevue West, in the next year where she would be opening the season with an unfinished swimming pool. "It'll be different!" said Coach Heckel.

Anyone remember this impressive swim team and beloved coach? If so, share your memories with bps.alumni@bpsne.net.
Frank Kumor was a School Board member since 2002. He also served on the Bellevue Public Schools Foundation board and was a leader in many other community endeavors.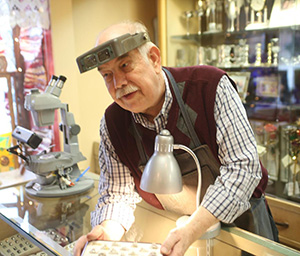 photo credit: Omaha World Herald
A True Champion for Children: BPS Foundation Remembers Frank Kumor
Frank Kumor, pillar of the Bellevue community, was a loving husband, a proud father, a successful business owner, a dedicated Bellevue School Board member, and a great friend to many. Sadly, Frank passed away from complications of COVID-19 on December 4, 2020.
With the blessing of the Kumor family, the City of Bellevue and the Bellevue Public Schools along with a great amount of assistance from the Bellevue Police and Fire Departments organized a funeral procession route that gave members of the Bellevue community a chance to wave goodbye to Frank before he was laid to rest at the Bellevue Cemetery.
The community that loved Frank was eager to share thoughts and memories, which were captured here in these Omaha World Herald articles.
Bellevue Mourns Loss of Frank Kumor Omaha World Herald Article, December 16, 2020
Bellevue Residents Line Streets to Honor Frank Kumor who Died of COVID
Omaha World Herald, December 9, 2020
Photos: Bellevue Remembers Frank Kumor
Omaha World Herald
To read about Frank's life and time in Bellevue as a community leader, click here .
Frank Kumor Memorial Scholarship Fund
A special Frank Kumor Memorial Scholarship Fund has been created in his honor. Thank you to the many friends, family and supporters who have donated to the BPS Foundation in Frank's memory.
Donations to the Frank Kumor Memorial Scholarship Fund are still being accepted online HERE or can be mailed to BPS Foundation at 2820 Arboretum Drive, Suite 600, Bellevue, NE 68005 . Please reference the Frank Kumor Scholarship Fund on your check.
Newly Created BPS Foundation Endowment Offers Donors Opportunity to Support Long-Term Sustainability
The Bellevue Public Schools Foundation uses corporate sponsorships, individual donations and profit from the Kids' Time before-and-after-school childcare program to help fund student scholarships, teacher grants and a variety of BPS District projects and initiatives that fall outside budget parameters.
As mindful stewards of its financial gifts, the BPS Foundation has partnered with Thrivent, a Fortune 500 not-for-profit financial services organization, to create an endowment fund in an effort to support the long-term financial strength of the BPS Foundation.
Two School Board Members Appointed to Bellevue Public Schools Foundation Board
The Bellevue Public Schools Foundation is pleased to announce the appointment of School Board members Maureen McNamara and Nina Wolford to the BPS Foundation Board.
Both McNamara and Wolford have a long-time connection to the Bellevue School District; McNamara is a retired teacher/principal/administrator who served in BPS for 35 years; Wolford, a Trustee of the Bellevue Board of Education, is a retired English teacher who served in BPS for 31 years. McNamara and Wolford join School Board member Scott Eby, already a member of the BPSF Board. Eby is in Business Development for CKF.
Eby was re-elected to the School Board and administered the Oath of Office at the January 11 Board meeting. At the same meeting, he was elected Board President and McNamara was elected Vice President for 2021.
BPSF Board by-laws allow for up to three Bellevue Board of Education members to sit on the BPSF Board. Prior, Bellevue Board of Education member Frank Kumor participated on the BPSF Board, a vacancy was created upon his passing on December 4, 2020. McNamara and Wolford were appointed to the BPSF Board in January to both fill Kumor's vacancy and to occupy the third School Board position on the BPSF Board.
2020 - 2021 Bellevue Public Schools Foundation Board of Directors
Bellevue Board of Education Welcomes New Member & Familiar Faces
New Board Member Kristy Kiviniemi and re-elected Board Members Sarah Centineo and Scott Eby were administered the Oath of Office at the January 11th Board meeting. Board member Scott Eby was elected Board President and Maureen McNamara elected Vice President for 2021.
Bellevue Public Schools thanks outgoing trustee Doug Cook for his eight years of service from 2012 to 2020.
Due to the unfortunate passing of Bellevue Board of Education member Frank Kumor on December 4, 2020, the Board had a vacancy for the remaining two-year term (expiring December 2022). During the School Board meeting on January 11, 2021, the Board appointed Phil Davidson to fulfill Mr. Kumor's remaining term. Mr. Davidson was approved by a unanimous vote of the Board and will take the Oath of Office at the February Board meeting.
Mr. Davidson previously served on the School Board from 2015-2018; he is a BPS graduate, a parent of two BPS graduates, and is the Community Relations Coordinator for the City of Bellevue.
BPS District Commendations
Nebraska High School Press Association Awards
NHSPA Awards for Yearbook and Newspaper--Congratulations to the Bellevue East yearbook and newspaper staff on their success at the Nebraska High School Press Association Fall Awards. Newspaper won the Cornhusker, which is the highest award for journalistic excellence from the NHSPA. They also received a Golden Kernel for writing and coverage. Yearbook won an Award of Distinction and received a Golden Kernel for coverage.
Academic Decathlon Competition
The Bellevue East Academic Decathlon team competed in an online competition at the beginning of November. Only three out of 10 areas were tested (Cold War Art; Cold War Literature; and Math through Calculus).
Honors Division
Zoe Fox - 1st Place Art; 3rd Place Lang/Lit (Tie)
Bennett Schliesser - Overall Top Bellevue East Score; 1st Place Math; 3rd Place Lang/Lit (Tie)
Sara Vance - 3rd Place Math
Caylee Anderson - 3rd Place Math
Elias Ervin - 2nd Place Art; 3rd Place Lang/Lit
Johnathon Hutchinson - 1st Place Art; 1st Place Math
Nathan Sittel - 1st Place Lang/Lit; 2nd Place Math; 3rd Place Art
Varsity Division
Zachary Onken - 2nd Place Math (Tie); 3rd Place Art
Colin Woods - 1st Place Art; 2nd Place Math (Tie)
Novice Division (9th/10th grade/never competed before)
Avary Rech - 1st Place Math
Also competing and in the running for places on this year's team were:
Chloe Brockhaus, John Cook, Nadja Logans, Christine Vance, Melissa Linder, and Jerico Soratorio. Other Novice competitors were Lillian Crouch, Jackson Meintsma, David Oxtoby, Zachary Seaman, and Chloe Zarp.
This was not a team competition, but an early every-student-for-themselves test. It is designed to help shake out each school's competition teams. Team competitions begin in the Spring. Bellevue East won 18 medals. In this competition with eight schools competing.
Forensics Competition
Congratulations to the Bellevue East Forensics team for placing third as a team at the Papillion Invite on November 14. Sam Fusco placed third in novice poetry, Chloe Fisicaro placed fourth in novice dramatic interpretation, and Lucien Watson finished second in humorous interpretation. At the varsity level, Sydnee Wenninghoff placed fourth in dramatic interpretation and Elijah Bullie finished second in both dramatic and poetry interpretation.
Forensics Competition
Congratulations to members of the Bellevue East Forensics team who placed at the Lincoln Southeast Invitational on December 18, 2020. Bellevue East had two champions: George Grinnell in Impromptu Speaking, and Elijah Bullie in Dramatic Interpretation. Elijah also was runner-up in Poetry Interpretation, third in Entertainment Speaking, and overall top individual speaker of the tournament, winning the Triathlon Award.
Congratulations to members of the Bellevue West Forensics team who placed in the Princeton University Invitational on December 5 & 6, 2020. Robyn Boyland, semifinalist in Oral Interpretation; Tamyia Bender, semifinalist, in Oral Interpretation; and Tyson Forbes, semifinalist in Dramatic Interpretation and champion in Oral Interpretation.
Nebraska Music Education Association All-State Virtual Band
Congratulations to two Bellevue East students for making the Nebraska Music Education Association All-State Virtual Band this year. They are Sara Vance, 1st chair and Christine Vance.
You are receiving this email from the Bellevue Public Schools Alumni Association, which is managed by the BPS Foundation, because you are a registered member of the BPS Alumni Association. Please feel free to share this newsletter with other Bellevue alumni and help us expand our alumni network.
Visit bps-foundation.org to learn more about the Alumni Association or make a donation to support Foundation programs.
Our Contact Information
*{{Organization Name}}*
*{{Organization Address}}*
*{{Organization Phone}}*
*{{Organization Website}}*
*{{Unsubscribe}}*